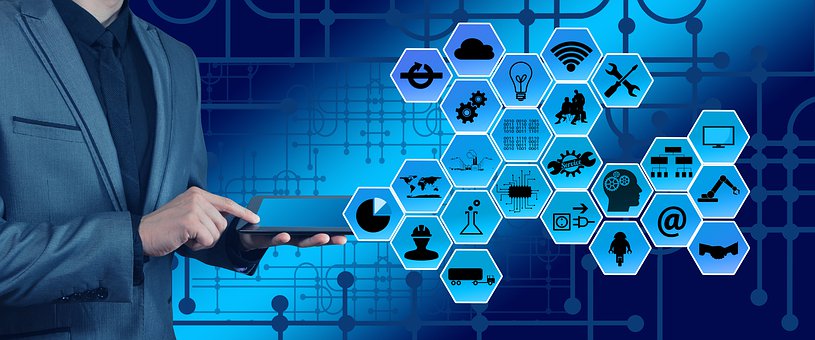 Professional Services
Corporate IT understands that investing in your company's technology infrastructure can be complex and intimidating. Trying to decide what technology to purchase, how to implement it, and then getting the project completed in a cost-effective manner can be a challenge. We know how critical these decisions are to your company, and we have been helping companies make these decisions since 1999. Our team of certified engineers and business analyst can help your organization select the right technology for your business and implement the solution using industry best practices.

Virtualization
Our team of VMware experts is here to help your organization take advantage of virtualization technology.  We can help you plan, design and implement a virtualized server environment for your company.

Network Design
The network is the backbone of any IT environment and in order for everything to work correctly, the network must be designed properly.  Whether you are planning a multi-city wide area network or a single office network; our team of certified engineers is here to help.
Corporate IT Solutions Managed IT Services, gives you IT support for all your software and hardware needs for a flat monthly amount you can afford. With Corporate IT Solutions, you get professional IT service better and cheaper than trying to do it all in-house. If you are growing a business in today's market, you require the latest technology and IT support to succeed. Small to medium-sized businesses (SMBs), discover that the ongoing cost of technology and IT services can tax their budgets. Corporate IT Solutions offers a better IT solution.
Here are a few of ways Corporate IT Solutions Managed IT Services will help you.
Access Corporate IT Solutions Helpdesk as much as you want for a fixed rate. It's located in Alpharetta, GA.
Be assured your desktops and servers stay healthy when managed by Corporate IT Solutions advanced technology.
Stop worrying with email spam; instead let Corporate IT Solutions get rid of spam.
Stay productive and in-touch with Corporate IT Solutions email continuity.
Keep informed with Corporate IT Solutions detailed software and hardware reports.
Over the last ten years, IT Services have changed significantly. Unlike large corporations, small and medium sized businesses (SMBs) could not afford the same manpower or technology to take care of their computer needs. But much has changed over the past few years with the development of our sophisticated software which automates much of the routine IT maintenance.
If you are still relying exclusively on an on-site technician to take care of all your computer needs, you are not utilizing the latest technology tools to bring your IT service cost down. Nor are you resolving computer issues as quickly as possible. And this is the same whether the on-site technical engineer is on your payroll or is out-sourced to an IT company. An experienced and capable on-site technician plays a valuable role to your IT solutions. But if you are using an intelligent and well paid technical engineer to defrag discs and deploy simple patches, you are underutilizing the talent of this IT professional. That is where Corporate IT Solutions sophisticated Managed IT Services software can do the routine jobs faster and more reliably for less. Consider the manpower cost and inefficiency if you were using a traffic cop at every intersection instead of a red light. We are not saying on-site technicians are unnecessary; but they need to be used effectively if you want IT services to be cost effective.
Corporate IT Solutions, with a staff of close to thirty Microsoft Certified engineers, has been helping companies and organization with IT Services for over ten years. We are one of the largest Managed IT Services companies in Alpharetta, GA. We look forward to the opportunity to get to know you and discover your IT service needs.
Technology Management Plans
As a business owner, manager, or IT professional, we understand that you just want your technology to work. Technology needs to provide a competitive advantage for your company, rather than becoming a burden. With our IT Managed Services, we prevent technology headaches before they happen.
IT Managed Services are a combination of technology, standardization, and process, which allow us to produce consistent results, for you, our client. We provide proactive, ongoing IT Support and Management, 24×7 Monitoring, Monthly Maintenance, Help Desk, IT planning, and CIO services for a fixed monthly fee.
IT Simplicity
Corporate IT Solutions IT Simplicity is the easiest way to partner with us.  It is also the easiest way for us to partner with you.  As a Corporate IT Solutions Simplicity partner, you get the full unlimited benefit of our team for onsite and remote support.  As a Corporate IT Solutions Simplicity Partner, your business has its own IT Department.  The business has a full 24\7 Help Desk with on call technicians.  Your partnership includes a certified team managing your Antivirus and managing the security updates on your computers and servers.  You have an Outsourced CIO that is looking at your budget and your technology roadmap to make sure that we are being proactive from a cash flow stand point as well as an operational one.  Rest soundly knowing that you have a fully managed backup system that is not only providing you backups in the cloud but, guaranteeing you the fasted recovery in the industry right there in your building.  You will also enjoy unlimited user response from our help desk.  You and your employees can put in as many tickets in a month as needed to get the job done.  It is all included in your monthly price.  You receive the full benefit of our Critical Monitoring 24x7x365 where we are customizing the solution to help guarantee your company's uptime.  We get to know you and you get to know us.
Other Benefits include:
Loaner Equipment
Technology Procurement
Cloud Services Management
Audio Video Equipment Troubleshooting
Use of our Facility for Training and Disaster Recovery
Vendor Management, Carrier Management, Project Management
IT Department
It is a way to partner with Corporate IT Solutions for those clients that may already have an IT Department or are just looking to enhance the support they currently have.  With IT department Service you can choose to have all of the services that we offer in Corporate IT Solutions Simplicity or simply pick the ones you feel you need at your company.  Corporate IT partners have access to our entire department with only one small caveat.  Corporate IT Partners receive a block of User Response service hours each month instead of unlimited support hours.  This allows for cost savings when there is local internal staff and conversely when and if there is a lot of project work to be done our partners have the resources they need already familiar with the environment ready to get the job done.  Sharing the responsibility can provide much needed rest for a single IT Manager environment and can give you the peace of mind that you have a team and a partner making sure that your business operates when it needs to.  If your IT is functioning well but, it could use a little Boost to take it to the next level then this is the plan for you.
Other Benefits include:      
Quarterly Business Reviews
Technology Roadmap Planning
IT Asset and Warranty Management
Ticketing system and Document Management
Managed Telecommunications

Monitoring & Management
Our Network Operations Center (NOC) Engineers use enterprise level monitoring and management software to monitor the health of your technology in real time.  Our certified engineers perform monthly maintenance to ensure that your equipment is running fast and efficient.

Helpdesk
As part of our Managed Services, we provide unlimited Help Desk support for your end users. Our helpdesk, based in Alpharetta GA, is staffed with certified engineers that are knowledgeable about your technology and provide excellent customer service.  We can talk geek speak, but we also know how to make technology simple for end users.

CIO Services
Does your company have a technology plan? Do you have a knowledgeable executive focused on technology solutions that give you a competitive advantage?  Corporate IT Solutions , is not just an IT guy, but rather a Technology Executive and Partner. Our CIO services are designed to help your technology run optimally, so that you can remain focused on your company, mission, and profitability.