What is the "cloud"? This buzz word has taken the IT and business world by storm.  Simply put, cloud computing services allow you to use software and technology online rather than having to purchase and maintain that technology yourself.  Corporate IT Solutions cloud solutions are designed to provide your business with enterprise level products at a fraction of the cost of an onsite solution.
Let Corporate IT Solutions Technology take your business to the Cloud.
Cloud Applications
Already know what version you want?
Click here to purchase Office 365 Business Essentials
Click here to purchase Office 365 Business
Click here to purchase Office 365 Business Premium
Need Corporate IT  to manage your existing Office 365?
Click here to set your Partner of Record
Business critical applications delivered from the Cloud.
Hosted Microsoft Exchange
Hosted Microsoft SharePoint

SPAM & Virus Protection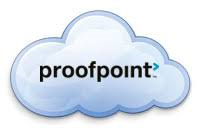 If you hate junk mail like us, you are going to love our Spam & Virus protection.  We block 99 percent of spam and viruses before they reach your inbox, keeping your inbox clean and your network safe.
Call us to sign up with Proofpoint for full protection.
VOIP Solutions
Today the better way to communicate for less money is VoIP, or voice-over-IP (Internet-Protocol). With VoIP systems, phone calls are made over high-speed Internet. The older analog business phone systems cost much more to use, especially for long distance and international calls. Phone systems continue to make vast improvements year after year. So, if your phone system is analog or more than 5 years old, replacing it can provide many valuable enhancements.
Corporate IT Solutions VoIP business phone systems include:
Hardware, support and service for one low monthly rate
Unlimited calls – local, long-distance and international
Unique features that aren't available with traditional systems
Houston-based installation, maintenance and support
Migration of your analog phone system to Voice-over-IP
Voice-over-IP business phone systems are less expensive than analog systems. And, with Corporate IT Solutions VoIP solutions,
Anywhere you have Internet access, you can have our hosted VOIP – at a significant cost savings over your current PBX system. And your new VOIP service is hosted on a private dedicated switch. All you need is an Internet-ready (SIP) phone – which we provide, if needed – and you're ready to go.